Modules of Learning Activities
Welcome to Virtual Reality! Video Reflections using 360 videos that are created by and for teachers for the purpose of reflection about effective instructional practices.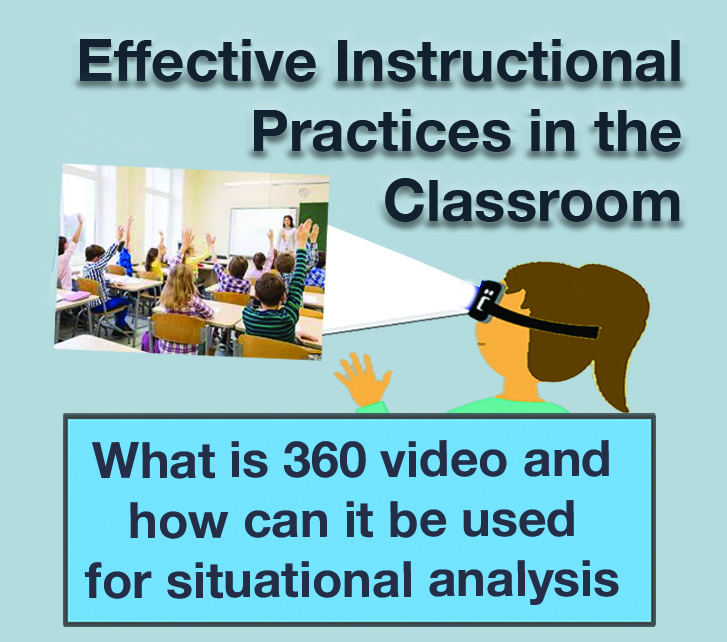 Orientation:
New teacher mentor program
Description of New Mentor Program
Support new teachers by pairing each one with a veteran teacher to train new teachers how to create 360 virtual reality videos as you deliver your lesson plan to your class and make it viewable on YouTube for the purpose of self-reflection, analysis and feedback.
Objective:
At the end of this module, teachers will be able to:
Use a 360 video camera to create an immersive virtual experience of their classroom
Upload a 360 video file from a camera to YouTube
Cite evidence and or examples of effective instructional practices utilizing the districts Self-Reflection Document
Technical Training 1 hour
Review equipment specifications
Check WiFi settings to confirm network access
Google Expeditions to learn how to bring your lessons to life with Google Expeditions and immersive education app
Learn how to use a 360 camera and virtual reality headphones
How to upload video files to YouTube
Create a practice video
Use Google Cardboard to view your content
Ongoing Training
Will continue through new teachers first year and includes the four modules seen below.
Each module below must be completed to successfully execute the learning assignment.
Have fun!